Welcome to GinaVera.com ! The site has been around since 2007, needed a refresh. This is a hobby, life and other hobbies take over.
---
World Goverment Summit 2018 had the best quote I heard in a while . . ."Travel as much as you can, even if is near by, somewhere new get away from the place you are comfortable with and then look back at where you live with new eyes" - KEVIN KELLY - Founding Executive Editor of Wired.
---
In commemorating St Patrick's Day check out my
IRELAND
page. I updated some 2016 video from my trip to Dublin. Where at the time the nation was celebrating 100 years of independence from the British. Hard to think these folks sympathize more with the Palestinians than the British due to the oppression they both endured in their own land. It was quite eye opening to hear during my tour to
BELFAST
where the 'Wall' is located (yeah is not a new idea). Is not to keep people out but so they don't have to look at each other, hate runs deep. However after Brexit they may have to put an official one, smh.
2018-02-19
---
Lá Fhéile Pádraig Sona Daoibh! (Happy St. Patrick's Day) - yep English is not the official language of The Republic of Ireland is Irish Gaelic which has more in common with Scotland as they were both untouched by the Romans. It allowed them to keep their culture and language which is a very important part of any culture. Until the British Empire expanded and subjugated them both. I was a bit of a British cheerleader till I visited
IRELAND
and watched
OUTLANDER.
Don't laugh it is a documentary as much as a steamy drama
.2018-02-19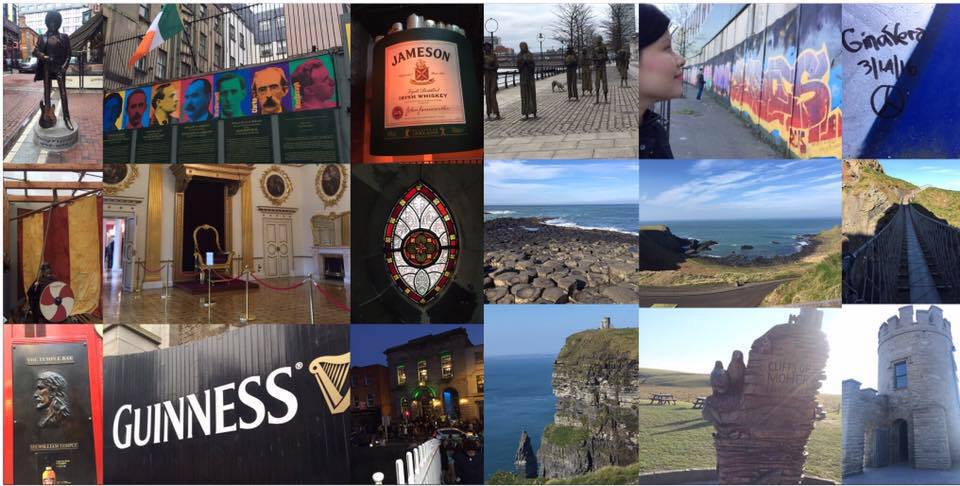 ---
Trying to update my TRIPADVISOR PAGE at level 5 with 19 reviews if did all probably be at level 10! Still working on uploading my most current trip to Miami Jan 2018, these are some pics from the BISCAYNE BAY.
2018-01-21
---
Also added video to the
ICELAND
page which it view when I'm hot. Added two videos to the
CROATIA
page when I remind myself need to get in shape watch the video I'm not in the action shots.
2018-02-19
---
It has been a whole year since I updated the Travel version of this site. Too busy relocating, new job and traveling monopolized my time. In 2017 visited ICELAND, GERMANY, ATHENS, SCOTLAND and BRUSSELS and traveled to CALIFORNIA for the first time. Note to self don't go to Palm Springs in the middle of the summer, San Francisco and San Diego requires a repeat visit. Partied in L.A. and took a trip to my favorite spots in the Vegas area Red Rock Valley and the Hoover Ham in NEVADA.
Next year should be a busy one as well is a very special birthday and haven't seen Asia, shame on me too in love with Europe.
2018-01-01
---
Is official Australia and New Zeeland booked for the Fall. Spring brings Rome, Naples and Florence, been to
ITALY
but there just too many amazing cities to not see them all. Perhaps a group trip to Spain, Portugal and Morocco. I may not update this site on the regular but basically post live on social media. Follow me!
2018-02-19
#LivingLifeToTheFullest